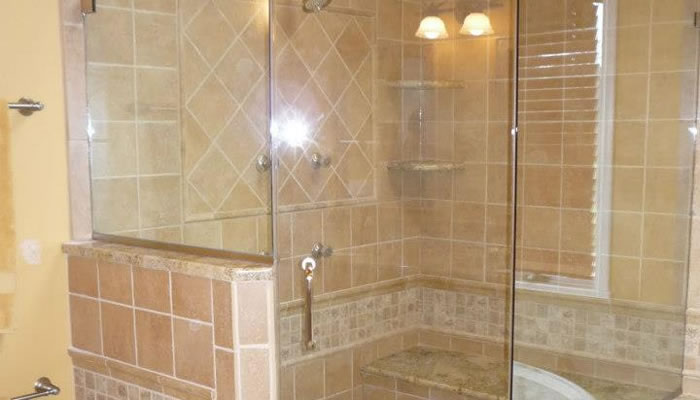 Your bathroom might be one of the smaller rooms in your home but it's a room that is packed with fine details, all of which are important to the final result.  From making sure proper waterproofing materials are installed correctly to the placement of each individual tile, it's these details that make the difference between luxury and mediocrity, lasting a lifetime or having to be repaired in just a few years.
Bob Knissel Home Improvements is a home remodeling company serving Morris and Sussex Counties in New Jersey.  We specialize in remodeling and renovating our clients old, boring bathrooms.  If you've ever stayed in a 5 star luxury hotel you probably fell in love with the bathroom and how luxurious it was.  We bring that same luxury into our customers homes for them to enjoy every single day.  From a beautiful new tile shower to tile heated flooring and more, Bob Knissel and his small team of craftsman can build the bathroom you've been dreaming about.
Bathroom Remodeling Morris and Sussex Counties New Jersey
Bathroom makeovers
New tile or stone showers
Tub replacements
New bathroom vanities
New bathroom flooring
Walk in tubs
Handicap safe bathroom modifications
Your bathroom design is a multi-step process in which I (Bob Knissel) will steer you all of the way, from fixture layout to tile selection to placement of towel bars and other bathroom accessories.  We deal with several tile suppliers who also have designers to help with the tile selection process.
We Offer Bathroom Design Services
We work directly with a fantastic designer who can help us visualize your bathroom project in a way that will help you make solid decisions as to which way you'd like to go.  The final bathroom design can take many hours to perfect but you'll understand why it's worth it once your project is complete and you're standing in your beautiful new bathroom!
We Eliminate The Hassle Of a Bathroom Remodel
Believe me, we know how inconvenient a remodeling project can be for you and your families daily routine.  We are meticulous cleaners and will clean up after ourselves every single day so there won't be any dust tracked around.  We work very hard to keep our jobsites clean, our customers happy and inconvenienced as little as possible.  We promise, it's all going to be worth it!
Converting Tubs Into Showers
Do you have an old tub in your bathroom that just rarely gets used anymore?  Converting that dingy, old tub into a beautiful new shower can really transform your bathroom into the space nobody wants to use into the space that nobody wants to leave!  We specialize in tub-to-shower conversions, no matter the size of your bathroom we'll be able to come up with a solution for you.
Aging-In-Place or Handicap Friendly Bathroom Modifications
This is a growing sector of the bathroom remodeling industry and for good reason too.  If you or a loved one has mobility issues or needs assistance while using the bathroom then modifying the bathroom can restore privacy and independence.  There are a variety of ways we can modify a bathroom to be more accessible from widening door ways, to a barrier free shower or special bathroom vanity with provisions for a wheelchair to get close.  We'll custom design and build the bathroom solution you need.
Why Choose Bob Knissel Home Improvements To Remodel Your Bathroom?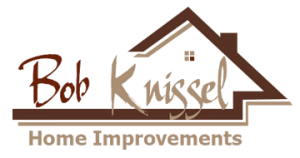 We know you have a lot of bathroom remodeling contractors to choose from in our service area.  We just want you to know that when you choose Bob Knissel Home Improvements you are partnering with a craftsman carpenter that takes great pride in their work.
Bob is organized, is a great communicator and most of all works hard to ensure you're happy with the work being performed in your home.
If you'd like to receive an estimate for your bathroom remodeling project please give us a call 973 940-0831 or fill out our contact form and someone will be getting right back to you.